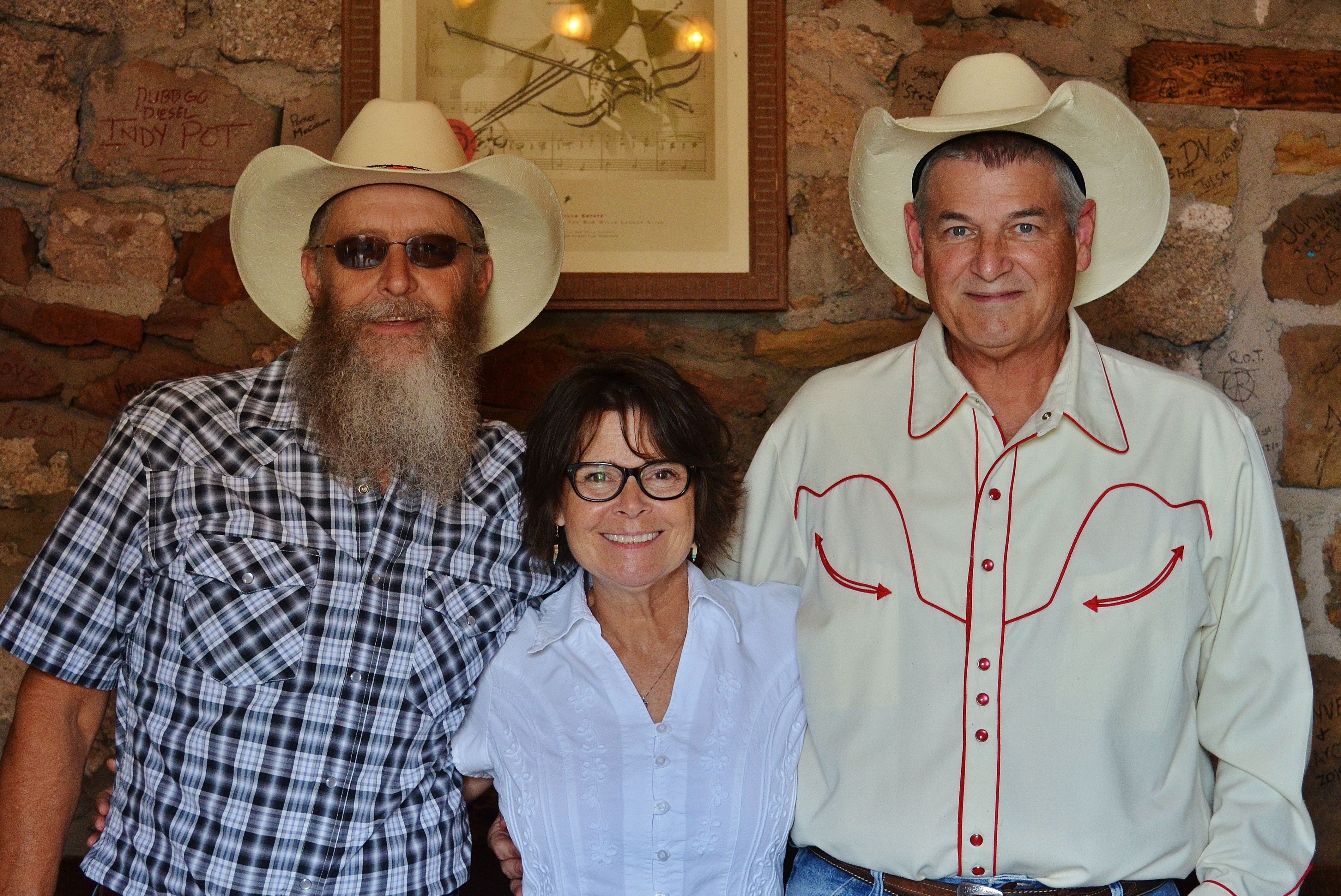 Gypsy Twang was established in May of 2009. Husband and wife Steve and Sarah had both done a few other things musically, but had always wanted to form a band together. We rounded up a couple of friends to play a gig with us, and the next thing we knew we were booking more dates and thinking up a name for the band ("Gypsy Twang" is a nod to both Bob Childers and Country & Western music).
The first venue we played was Lambrusco'z, a fabulous little deli in Tulsa's Brookside neighborhood.  Lambrusco'z is owned by our friend Nancy Bruce, and our good friend Becky Gragg works there as well.  Nancy had been thinking of hosting live music at the deli, and asked Becky if she thought we'd like to play.  Of course we did, so we recruited a guitar player and a mandolin player to do the gig with us.  Since then, we've played Lambrusco'z on a regular basis.  Not only that, but Lambrusco'z is now an established and sought-after venue on the Tulsa music scene!
We've had the pleasure and good fortune to have played many gigs in the ensuing years, including restaurants, bars, wineries, benefits, festivals, farmer's markets and private functions.  The band line-up has undergone several transformations over the years, and these days we're happy making music together as a trio. 
Our unique brand of music includes original, traditional, singer/songwriter, and vintage country tunes.  As we've progressed, we have found ourselves leaning more and more towards original tunes penned by John and Sarah as well as dipping in to our traditional country and Red Dirt roots.  Steve's dad was a boogie-woogie piano player, and often invited friends to their home for jam sessions.  His taste ran to jazz and standards, so that's the music Steve grew up with.  Sarah's dad, on the other hand, wasn't a musician himself.  But he loved music, and passed along his love of Country and Western music to her from an early age.  John is one of the best songwriters on the Red Dirt scene, and has a heart for traditional country as well.
Today, we perform Sarah's and John's original songs, tunes written by fellow Okies, country keepsakes, alt-country, Americana, traditional and folk songs.  Current band members include Sarah Barker Huhn on lead vocals and guitar, Steve Huhn on upright bass, and John Williams on vocals, guitar, harmonica and mandolin.  We have so many great talented local musician friends, and often call on them as needed for gigs.
Come out and hang with the Twang sometime soon.  We'd love to see your smiling face!
Sarah Barker Huhn - Guitar, Vocals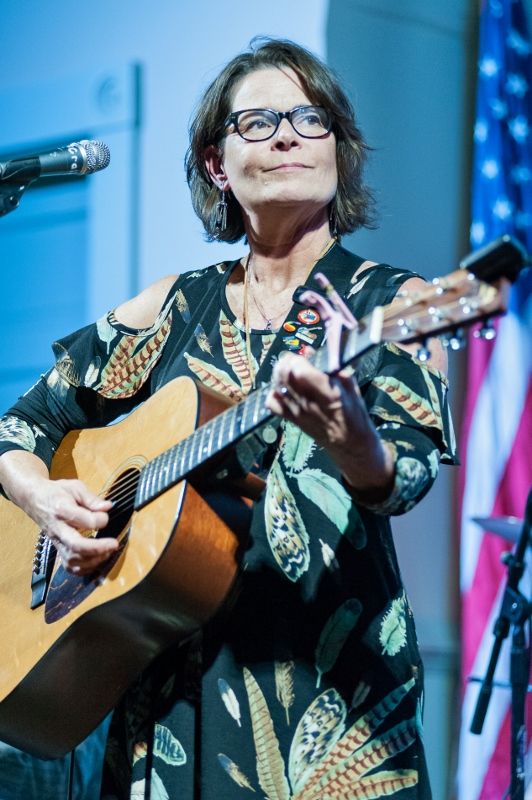 Woodyfest '18 Bio~
Sarah Barker Huhn is an Oklahoma-born musician who makes her home in Tulsa.  She fronts the band Gypsy Twang, which includes her husband Steve Huhn and legendary Red Dirt harmonica player and songwriter John Williams along with a rotating roster of top notch musician friends.  They sing, play and write Okie songs with Gypsy soul.  
A bit of a late bloomer, she bought her first guitar at the age of forty, started writing songs right away and found a home in the Oklahoma music community.  These days you're just as likely to find her with a camera in her hands, capturing photos of musicians and events around the state.  
Sarah has been attending the Woody Guthrie festival since its second year, and thinks of the annual festival as a family reunion.  She is both honored and humbled to be counted among the Women of Woodyfest, and committed to carrying on Woody's tradition of songs for the common man.
John Williams - Guitar, Harmonica, Vocals
Steve Huhn - Upright Bass